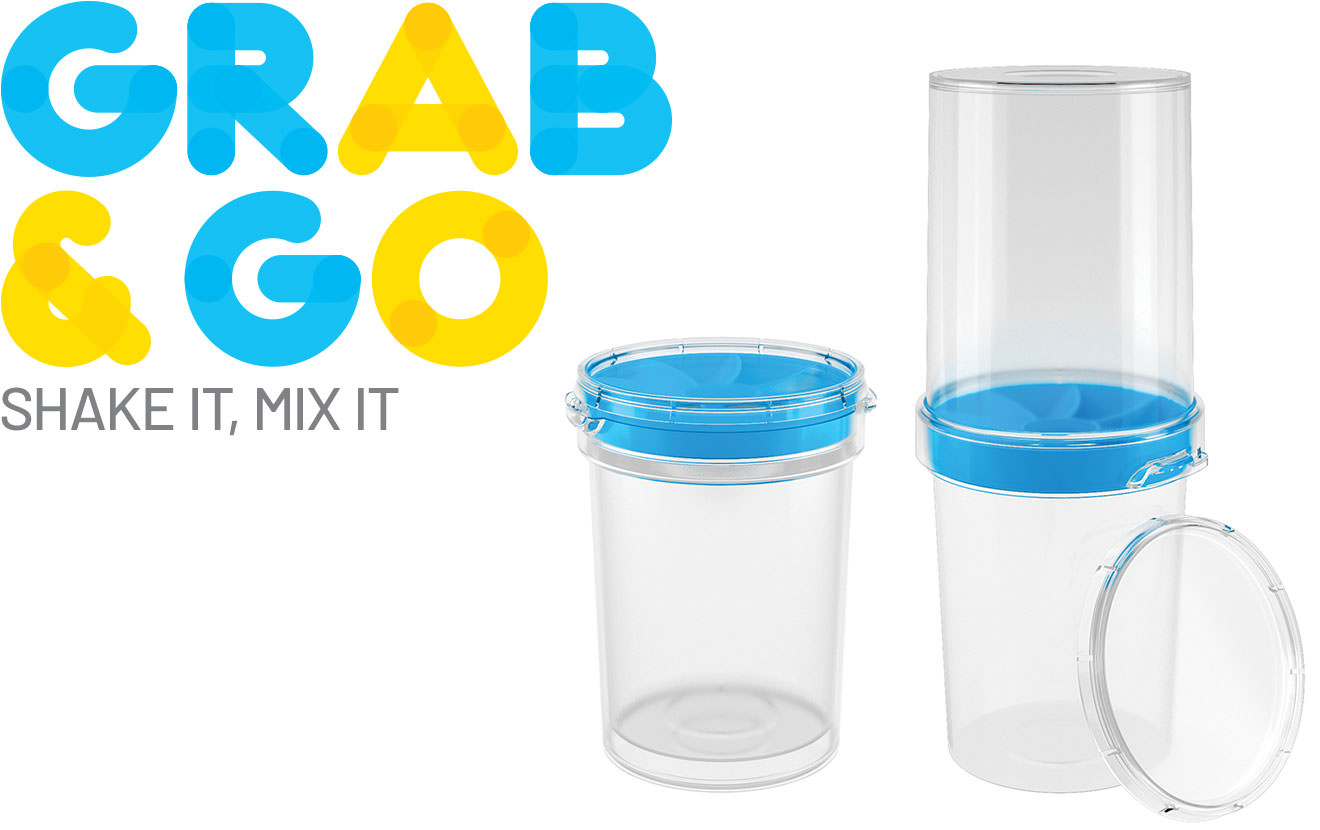 Simple shaker bottle for busy people on the go.
Grab & Go's nesting design makes it easy to store while you are on the go. With this half and half design, it allows the bottle to have a small storage footprint and yet retains 300ml of liquids. On top of that, you will never overfill your shaker and still have space to efficiently mix the content through our unique fin insert.
Grab & Go's precision design allows the bottles to be tightly locked into place, preventing any spillage. Simply add the ingredients in, fit the other half, twist, lock and shake.
Grab & Go shaker bottles each comes with an innovative fin design insert that directs the mix into a rotation vortex that blends perfectly with no lumps. The new design not only mixes well but mixes fast. Grab & Go blends faster than any other handheld shakers.
Ideal for making
Cocktail mixers
Nutritional supplements
Fibre shakes
Protein drinks
Whipping cream
Benefits
Volume: 300ml
Washable & Reuseable
Options for advance additives like Oysterlean, BioShield and EnviroShield.
Blends faster than any other handheld shaker.